LAST STAND
By Jonathan Smeby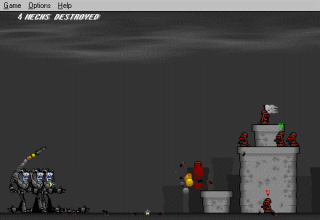 Last Stand takes the style of old arcade
games like Robotron, sets you in a platform
game format and adds awesome graphics. You'll
find lots of robot fighting gameplay and non-stop
action in Last Stand from Jonny Comics, Inc.
---
Pac Man's Doom
screensaver
By Jonathan Smeby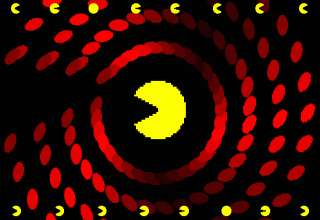 This happy little sreensaver takes you to
the land of eternal Pac Man torture. Little
Pac Men march along your screen while a
big pixely Pac Man in the middle is
surrounded by a huge flaming Pac Man
that turns and grows. It looks really cool.
Size
260k

Type
Screensaver
Go BACK to the list